project location
Uttarahalli Hobli

project status
Ready for Registration

Project Area
1100 sqft onwards

project type
Premium Villa Plots

project costing
95 LAKHS* ONWARDS
BLUEJAY MALGUDI - LUXURY VILLAS PLOTS
PREMIUM VILLA PLOTS IN BANGALORE
Dreaming of a home that is built according to your requirements? If yes, your first stop should be at Malgudi Villa plots. Imagine your little ones running and breathing fresh air. Does it sound like a vague dream in a city like Bangalore? Not anymore. Malgudi Villa Plots is here to beat the impossible. Plot your dream home at a place where your life will be nurtured by nature and the green surroundings. Own your land and get ready to live your life to the fullest as the high-end amenities cushion you with comfort. Feel the richness in the community elevate your lifestyle!
Highlights:
Luxurious Villa Plots approved by BDA
Plots starting from 95L - 1.95Cr
Featuring Top-notch amenities
Bluejay Malgudi - Premium Villa Plots in Bangalore
If you are looking for premium villa plots in Bangalore for sale, well, then you are at the right place. We are here, weaving your dream into a reality. Presenting to you, Bluejay Malgudi, one of the finest villa plots in Bangalore, is built to cater to your housing needs. The upcoming plotted project is thoughtfully located for people who love the serene yet happening place. Villa plots in Off Kanakapura Road provide take you back in time while giving you the luxurious charm of the present. The flourishing plot is well complemented by the progressive and premium amenities. Built yourself a perfect luxury house in the most desirable plot in Bangalore. It just doesn't end here. There is more coming! These plots in South Bangalore have world-class amenities and are closer to the International airport and have great access to commute facilities. If you are looking for villa plots for sale, then this is a dream come true residential space for you. Built your home in a place of convenience.
Projects approved by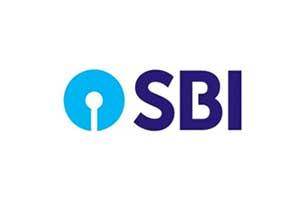 Book a Site Visit
Eager to get a glimpse of your dream living space at Bluejay? What are you waiting for? Leave your details here and choose a day and time of your convenience. Our team will be ready to guide you through the site answering your questions and giving you all the details regarding your new home. Book your visit now!

Attention
This website is best viewed in portrait mode.